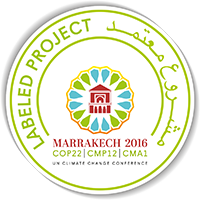 The 22nd session of the Conference of the Parties (COP22) to the United Nations Framework Convention on Climate Change (UNFCCC) took place in Marrakech from 7-18 November 2016. COP 22 marked the first Conference after the Paris Agreement, which was agreed at COP21 last year, and entered into force on 4 November. 
In Paris countries agreed to take action to global warming below 2 degrees centigrade in 2050 (compared with the climate of the pre-industrial era in 1850). Improved vehicle fuel economy is vital for mitigating the impact of climate change as part of package of measures to reduce carbon emissions from transport, and forms part of many countries' national commitments. Marrakech is an opportunity to reiterate these commitments and share stories of progress.
GFEI will be sharing an update of the progress in the past year – including a new update report which sets out our activities in the past year, including the 40 new countries that we are working with through our '100 for 50by50' campaign.