New report shows role for US Government in promoting fuel efficiency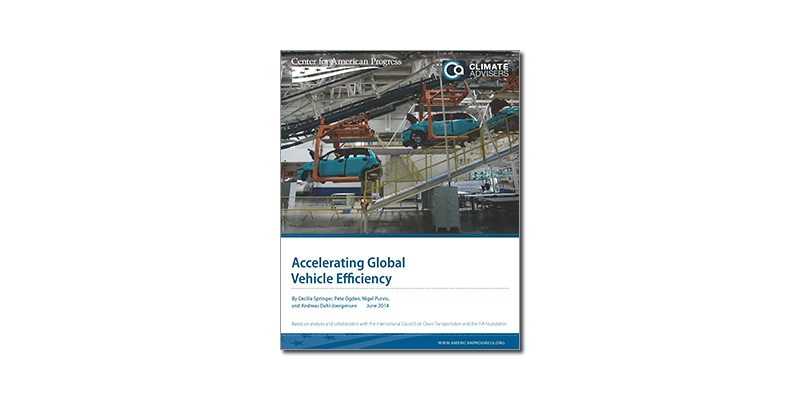 A report by Climate Advisers and The American Centre for Progress, supported by FIA Foundation and ICCT, shows the key role which the US Government should play in improving fuel efficiency standards globally.
The report says that 'U.S. government should lead a global effort to improve vehicle efficiency through more stringent, long-term fuel-economy standards for cars and trucks. Doing so would align interests in economic growth, energy security, public health, and climate protection across a wide range of countries. Many countries already have efficiency policies to manage fuel consumption, but these policies need to be scaled up and expanded across a wider range of vehicles.
World leaders should conclude a nonbinding global agreement to increase the rate of efficiency improvement in vehicles. Such an agreement would demonstrate U.S. leadership while bringing significant benefits to the involved countries. At the same time, it would help pave the way for a global agreement by demonstrating the benefits of early action on vehicle efficiency, including economic growth, energy security, improved health, and reduced climate impact.'
Read the full report at:
http://americanprogress.org/issues/green/report/2014/06/18/91927/accelerating-global-vehicle-efficiency/