Day 2: It's all about air quality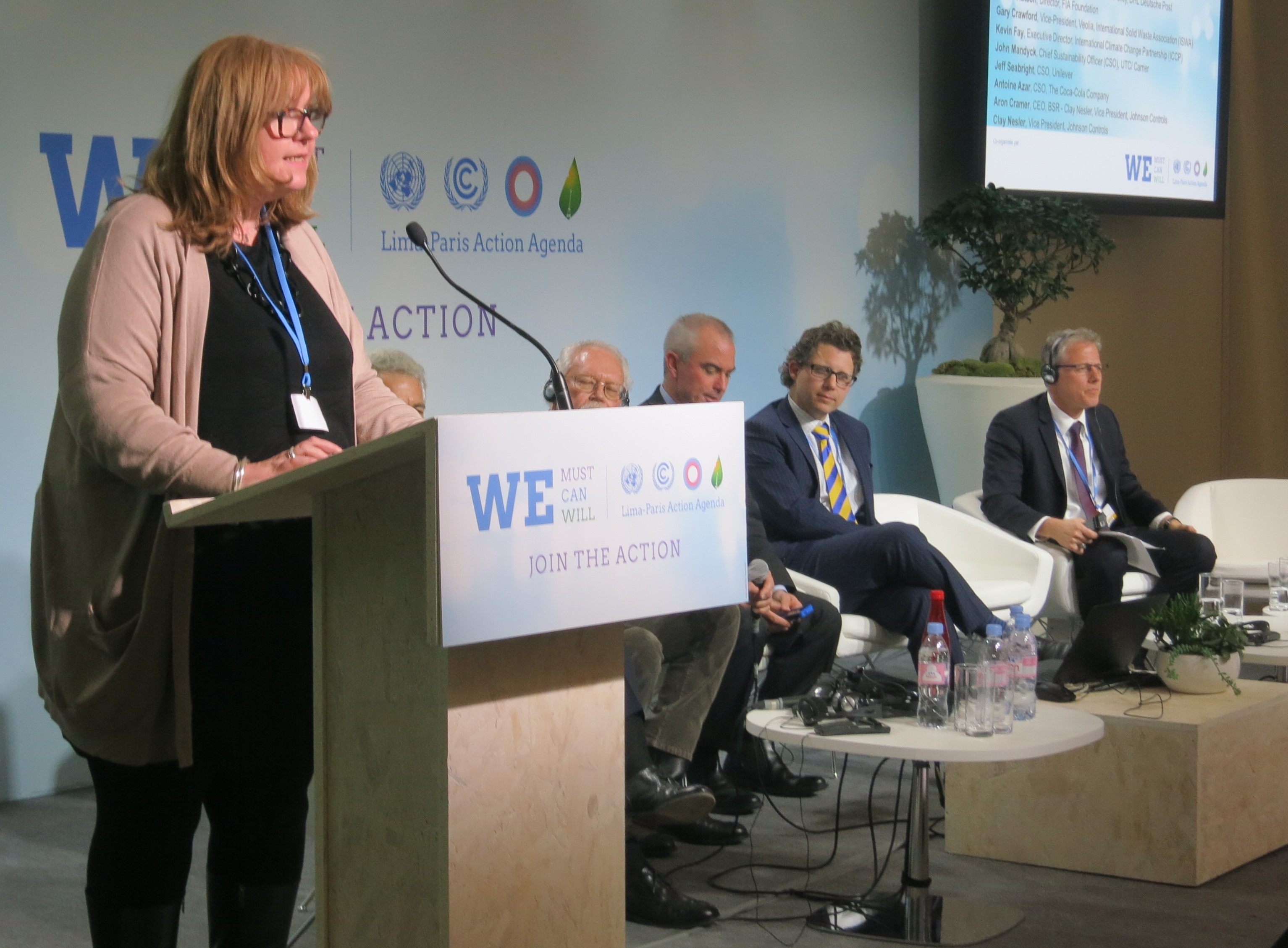 The day was focused on Short Lived Climate pollutants (SLCPs), which contribute to the global death toll of 7 million people from air pollution related diseases, as well as negatively impacting the climate.
Although the day dawned bright and sunny and Paris showed itself in all it's glory, the sun glinting on the Arc de Triomphe and lighting it up a glorious pale pink, up at le Bourget it was air pollution on the agenda, and at the LPAA SLCP focus day, WHO shared some very scary statistics about strokes and heart diseases the biggest air quality-related killers – particularly in the developing world. They also made some really interesting connections between urban transport improvements and road safety, reflecting on the wider health benefits linked to sustainable mobility.

For my part. I pledged the FIA Foundation to support the work of CCAC on SLCPs which come from smaller vehicles and two wheelers – an aspect of the issue on which they have not hitherto focused. It is a great honour to be part of the LPAA days, and between FIA Foundation and GFEI we have been part of 3 - SCLPs, Transport, and Energy Efficiency. The meeting which was well extremely attended, heard from a huge range of companies and countries from Mauritius to Mexico and from DHL to Johnson Controls, all pledging further work on the issue. That felt a little reassuring in the light of the terrifying prospects for all our health laid out by WHO earlier.
This weekend will be huge for GFEI – we have a side event in the official programme (11.30-13.00 – Dec 5th), and two speaking opportunities on Dec 6th's Transport Day – with an extra Foundation session on non-motorised transport just for good measure.
I can't wait.