GFEI – going Dutch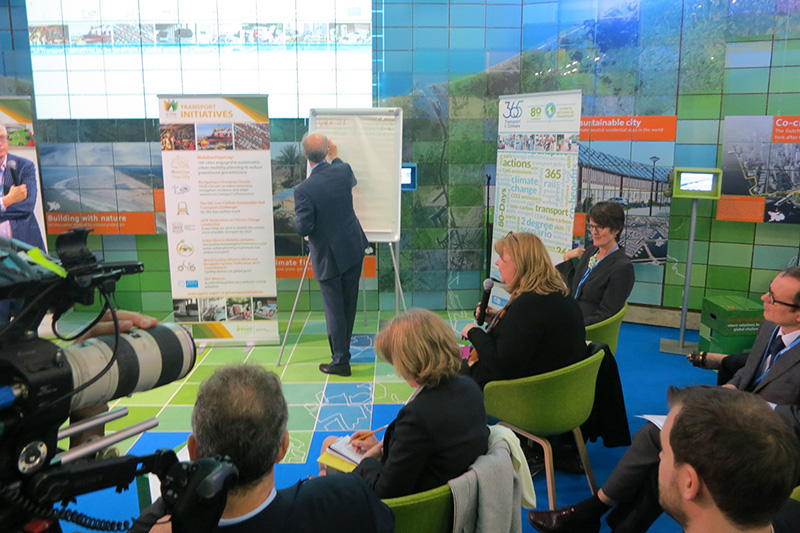 In the Netherlands Pavillion at COP21 on Monday 7th December, GFEI was amongst a series of transport initiatives showcased because they offer practical climate solutions.
The Dutch government will be taking over the European Union presidency in 2016, and is strongly encouraging action in a number of areas, including transport. Priorities include agreeing targets for emissions reduction at the level of individual member states, and new vehicle fuel economy standards post-2020. Sheila Watson highlighted the importance of the public having trust in companies and testing systems, and GFEI's role in supporting the vehicle testing process. The conclusions of the meeting were then shared with Sharon Dijksma, Minister of Environment in the Netherlands, who had come along to hear the recommendations of key initiatives.
Sheila then was interviewed for a film the Dutch government is making to highlight the environmental impact of transport and potential actions to reduce emissions.