GFEI showcased at Transport LPAA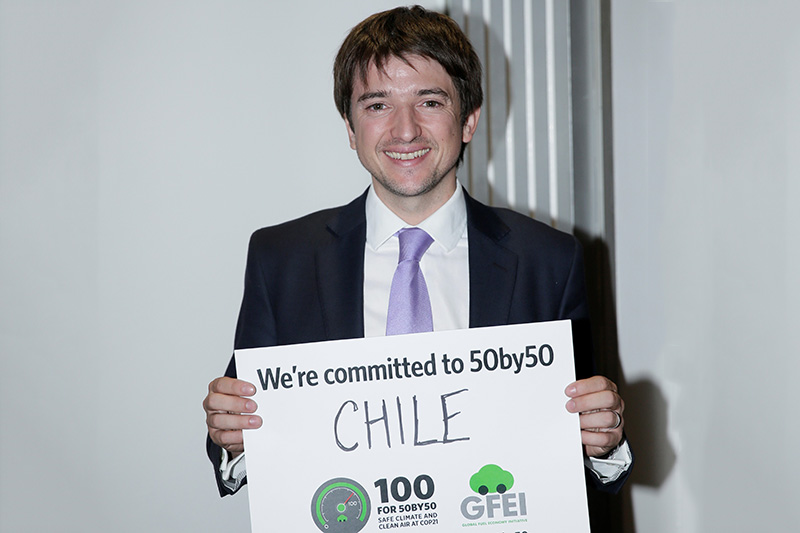 On 3rd December, the Global Fuel Economy Initiative was highlighted by the Transport action day of the LPAA (Lima-Paris Action Agenda), the main vehicle by which the French government was highlighting key initiatives and partnerships that are having an impact.
The meeting was addressed by Segolene Royal, French Minister for Ecology and Sustainable Development, who highlighted the importance of cleaner, greener cars, including electric vehicles. The Global Fuel Economy Initiative was represented in the meeting by the Chilean deputy Transport minister, Cristian Bowen Garfias, who highlighted the role that new vehicle efficiency standards have played in reducing carbon emissions and air pollution in Chile.
GFEI published a baseline study of CO2/Fuel Economy for the Chilean Car Market in September 2010 with the Chilean Ministry of Transport. This information was key for negotiating a new fuel economy label which started on February of 2013 and was the first mandatory scheme in Latin America. In 2014 the Chilean Congress approved the most important tax reform in the last 30 years, which included a fee based on the levels of fuel economy and NOx emissions produced by the vehicle and has been in force since December 2014.