Improving Fuel Economy and Low Carbon Transport in India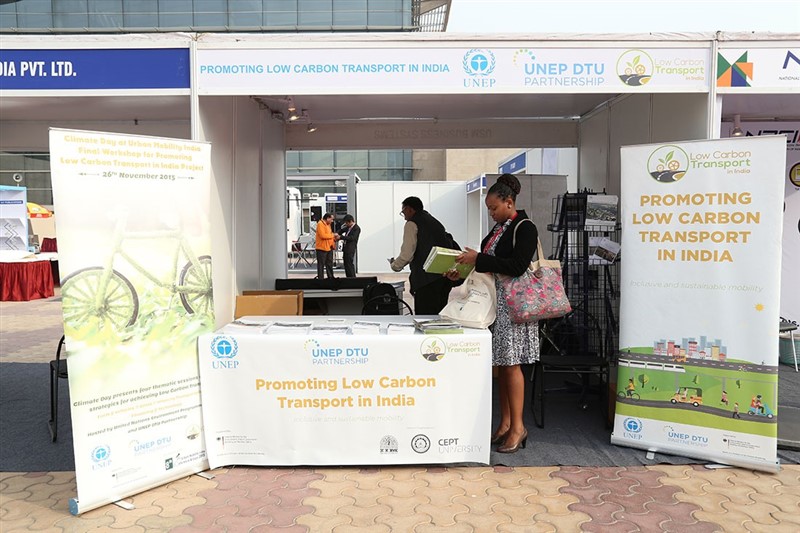 The Global Fuel Economy Initiative took part in 'Climate Day' at the Urban Mobility in India (UMI) conference on 26 November, as part of a session on 'Fuel Economy And Alternative Fuels In Vehicles'. UMI is an annual event organized by the Institute of Urban Transport (India) in partnership with the Indian Ministry of Urban Development. The conference brings together transport professionals, officials, and experts to share ideas and experiences on how to create sustainable transport systems in Indian cities.
Boasting the world's second largest population, India's per capita greenhouse gases emissions remain below the world average. But population and economic growth in the last two decades have been coupled with a rapid increase in private vehicles and a switch from rail to road transport across the freight and passenger sectors. GFEI has been contributing to the Low Carbon Transport in India project.
The conference heard how as part of India's INDC, the country has committed to introduce new fuel economy targets in 2016, and improve fuel standards from Euro IV equivalent to Euro V and then Euro VI. Kamala Ernest, UNEP programme officer explained more about GFEI and Paartha Bosu, India country director of Clean Air Asia, highlighted progress in improving fuel economy in the ASEAN region.