Fuel economy policy development in Sri Lanka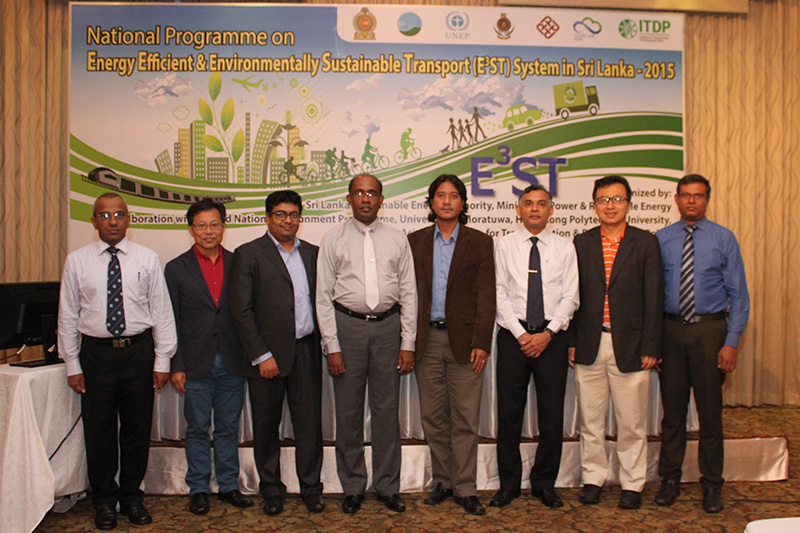 The 4th National Conference on Energy Efficient and Environmentally Sustainable Transport (E3ST) in Sri Lanka was held in December 2015. The Global Fuel Economy Initiative is supporting Sri Lanka to assess the fuel economy of its vehicle fleet and develop new policy measures.
Since 2010, Sri Lanka has implemented an aggressive taxation scheme that provides substantial tax reduction for hybrid and in 2015 included electric vehicles. This has resulted to about 80,000 hybrid vehicles and 2,400 fully electric vehicles in the country. Colombo, the commercial capital, probably has the highest per capita number of hybrid and electric vehicles plying the road in any developing country city.
The country only has about 4 million vehicles and about 500,000 of these are light-duty vehicles. The tax for conventional light-duty vehicles is about triple to that of hybrid and electric vehicles. However with the recently adopted budget of the government of Sri Lanka, the tax for hybrid and electric cars are being considerably increased. Anecdotally, the reason is that there are now so many hybrids that traffic is getting worse, and so it may be better to increase the tax to manage the demand for cars.
At the conference, organized by the Sri Lanka Sustainable Energy Authority of the Ministry of Power and Renewable Energy, various participants expressed serious concern about the revised taxation scheme and also on the need for better public transport in cities. In addition to new public transport initiatives, the country will conduct further analysis and establish a national committee to develop more comprehensive policies on fuel economy, that may include fuel economy labelling, a revised taxation scheme, feebate scheme, electric vehicles, eco-driving. The GFEI will support Sri Lanka in further developing these fuel economy policies.
(Image above: Anuruddha Kariyawasam, Head (Energy Efficiency Services) Sri Lanka Sustainable Energy Authority (SLSEA); Wing-tat Hung of Hong Kong Polytechnic University; Parthaa Bosu, India Director, Clean Air Asia; Ranjith Pathmasiri, Director General, SLSEA; Bert Fabian, UNEP; Thusitha Sugathapala, University of Moratuwa; Sanath Kithsiri, Director (Renewable Energy), SLSEA)