Largest ever GFEI global training event held in Paris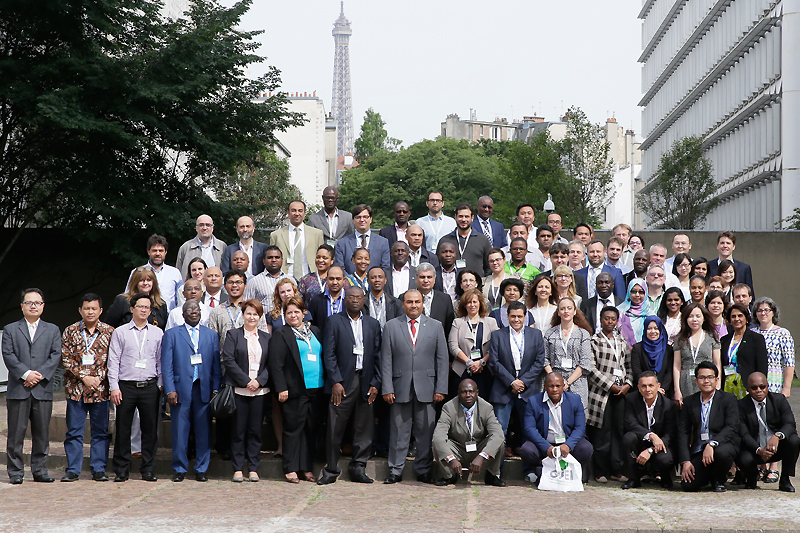 The Global Fuel Economy Initiative held its largest ever global training and networking event in Paris on 9-10th June 2016. Over 70 participants attended from around fifty countries, including many new countries that made commitments to improving fuel economy as part of the COP21 climate agreement.
The event was hugely successful and an unrivalled opportunity for participants to learn from GFEI world-leading experts, as well as exchange lessons learned and build momentum to implement new fuel economy policies.
Sheila Watson, GFEI Executive Secretary, and Deputy Director of the FIA Foundation said "Our global training event is always exciting, as we bring together global experts, implementing partners and country policy makers to share experiences, understand emerging challenges and find new ways to accelerate progress in improving fuel economy. The energy in the meeting this year was particularly inspiring, with a real commitment to implementing policy change."
The event brought together participants from all around the world. This includes G20 countries such as Canada, France, South Africa, Argentina, Brazil, Mexico and Indonesia, as well as developing countries such as Kenya, Uganda, Zimbabwe, Costa Rica, Panama, Malaysia and Vietnam.
The training included expert input and analysis on a range of topics, including an introduction to fuel economy concepts, in-depth training on fuel economy trends and developing country baselines to assess progress and inform cost-benefit analysis of different options. This year, the sessions also covered compliance and enforcement and expert panels on HDVs and electric vehicles. The event, which was held in collaboration with the Transport stream of the IEA's Energy Efficiency training week is a unique global opportunity for practical learning, sharing experiences and expanding what works.
To view the presentations from the event please click here
View more photos from the event on the GFEI Flickr channel