GFEI at Fuel Economy Detroit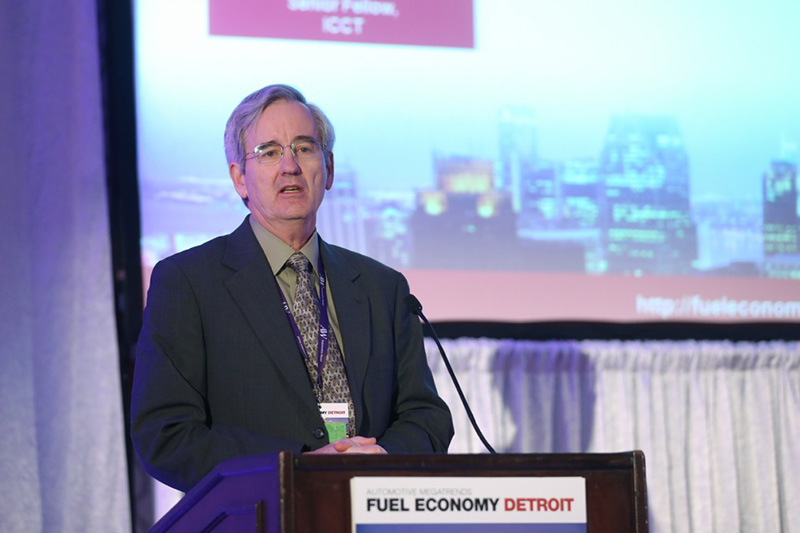 John German, Senior Fellow of the International Council on Clean Transportation (ICCT), shared GFEI's 'State of the World 2016' report at the Fuel Economy Detroit event the on 17th March. The event, organised by Automotive Megatrends, brought together key stakeholders from across the US and globally working to create more fuel-efficient vehicles. 
His presentation highlighted the status of light and heavy-duty vehicle fuel economy and greenhouse gas emission standards in the US and globally. It also reviewed the global progress towards the GFEI target of doubling new passenger vehicle fuel economy by 2030. Finally, he highlighted the challenge of responding to in-use emissions data which reveals a growing gap between test cycle and real world emissions.