Building the sustainable transport network – an example to others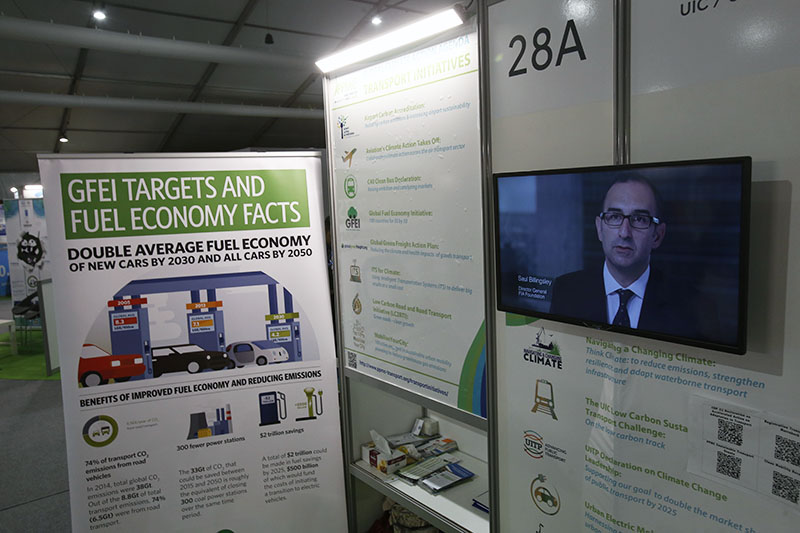 The Global Fuel Economy Initiative is committed to working together with others to reduce emissions from the transport sector.
The FIA Foundation is a gold supporter of the Partnership on Sustainable Low Carbon Transport (SLoCaT). As well as organising meetings and events, SLoCaT co-ordinated an exhibit at COP22 and jointly organised, together with Michelin Challenge Bibendum (through the Paris Process on Mobility and Climate) a special drinks reception in the heart of the Marrakech Medina for guests to support ongoing networking and collaboration.
The COP22 exhibit was visited by hundreds of delegates during the two-weeks of COP and included GFEI's special film highlighting the importance of fuel economy policies on the exhibit's screen. Visitors were also able to receive further information and GFEI publications electronically – saving paper and reducing the carbon impact.
At the low carbon reception, Cornie Huizenga, said that from the transport sector being peripheral to climate discussions, it is now seen by the UNFCCC as a 'model sector', leading by examples about how to encourage co-operation and action. Indeed others are adopting the transport language of 'quick wins' combined with a 'roadmap' of actions.