GFEI supports the 2nd ASEAN Fuel Economy Platform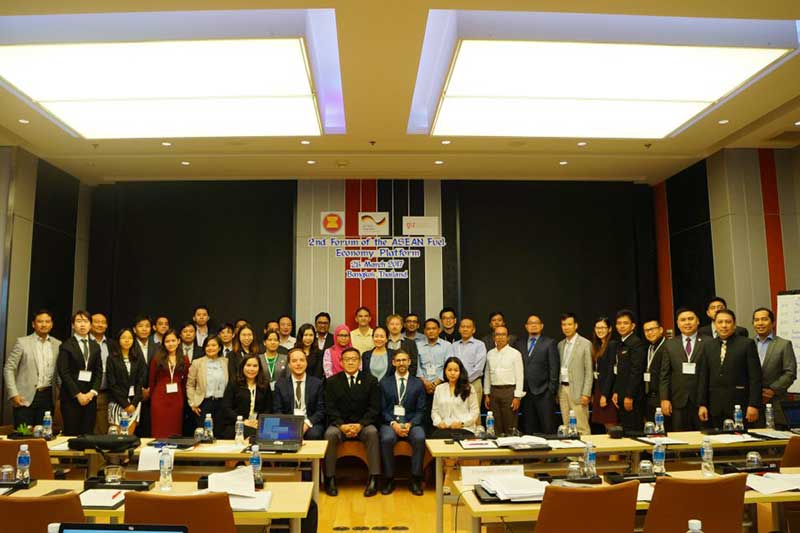 The 2nd ASEAN Fuel Economy Platform meeting was held in Bangkok, Thailand on March 28th 2017. The meeting was jointly organized by the Ministry of Transport and GIZ to follow-up on the development of fuel economy policies in the Association of Southeast Asian Nations. At the event, Bert Fabian of GFEI partner UN Environment provided an overview of the policies and impacts of fuel economy policies in developing countries.

The Fuel Economy Platform is a consultative entity established under ASEAN's Kuala Lumpur Transport Strategic Plan 2016—2025 (KLTSP). It aims at supporting the drafting of a regional roadmap on fuel economy, focusing especially on the light duty vehicle fleet, by giving expert advice, providing scientific knowledge, sharing practical experience and information and well as being a forum for exchange of information. The 2nd Forum brought together nearly 50 experts from all 10 ASEAN countries, the ASEAN Secretariat, universities, NGOs, and international organisations.
The forum highlighted ASEAN member states' current fuel economy situation, which lags behind other major vehicle markets in the world. The forum reviewed inputs for a draft vision as well as draft goals and milestones for the regional fuel economy roadmap; discussed knowledge gaps; and identified barriers such as working across ministries and sectors on a complex and multifaceted topic. Participants brainstormed also opportunities for further engaging with the auto industry in order to build a supportive foundation for the roadmap. They also noted the need to better engage civil society. The outputs from the forum will help to steer the development of the fuel economy roadmap, a full draft of which is expected by the end of 2017.
The forum launched a week of activities culminating in the 2nd meeting of the ASEAN Expert Group on Sustainable Land Transport (EGSLT). The EGSLT leads implementation of sustainable transport activities under the KLTSP.
Click here to read the summary of the meeting