Sheila Watson appointed to Advisory Expert Group on SDG7 energy goal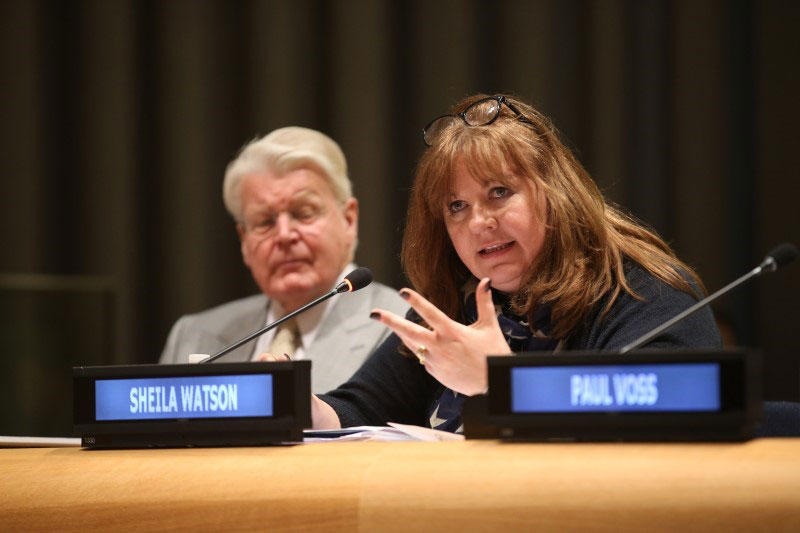 Sheila Watson, Executive Secretary of the Global Fuel Economy Initiative, and FIA Foundation Deputy Director and Director of Research and Environment, has been invited to join the multi-stakeholder Technical Group of Advisers on Sustainable Development Goal 7 (SDG7).
The group, convened by the United Nations Department of Economic and Social Affairs (UN DESA), will provide strategic and policy advice about how to strengthen the follow-up and review of the energy goal and its links with other goals, leading up to the High-level Political Forum on Sustainable Development (HLPF) in July 2018 and beyond.
The HLPF is the central platform within the United Nations system for the follow up and review of the Sustainable Development Goals. SDG7 on energy will be reviewed in-depth at the HLPF in New York in July 2018. Sheila Watson will be sharing the Global Fuel Economy Initiative's expertise around SDG target 7.3, which aims to double energy efficiency by 2030. GFEI's target of doubling the average fuel efficiency of new light duty vehicles by 2030 will save energy, money and reduce projected rises in CO2 emissions from increasing numbers of vehicles in emerging economies.