Cote d'Ivoire hosts ECOWAS fuel economy workshop to share policy recommendations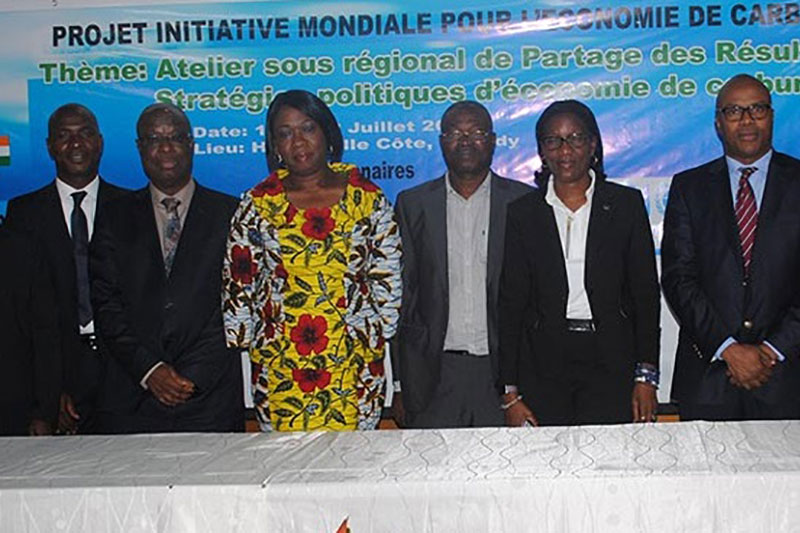 On 11-12 July 2017 Cote d'Ivoire hosted a fuel economy workshop in Abidjan to promote vehicle efficiency policy in the West African sub-region. Nine ECOWAS countries, the ECOWAS Commission and UN Environment participated in the workshop.
The workshop drew on the findings of a national fuel economy meeting that Cote d'Ivoire held in May 2017, agreed policy recommendations for the country to promote imports of fuel efficient vehicles. Among these policy recommendations was for a vehicle labelling and a fee/rebate taxation system to encourage import of more fuel economy vehicles.
Cote d'Ivoire has been implementing the Global Fuel Economy Initiative since 2015. During this time, Cote d'Ivoire has undertaken an analysis on the country's average vehicle fuel economy inventory and trends between 2005-2015. This found that the country's average fuel economy is higher than the global average, but it is improving over time. In 2010 for example, the average fuel economy was 10.6 litres/100 kilometres. By 2015, it was 7.98 litres/100 kilometres, which is near the global average of 7.6 litres/100 kilometres.
The regional workshop was opened by Ms. Kaba Nassere, Directeur de Cabinet - MINESUDD, on behalf of the Minister of Health, Environment and Sustainable Development. In her opening remarks, Ms. Kaba spoke of the importance of the fuel economy program in Cote d'Ivoire highlighting the importance of open sharing of experiences, challenges and results among countries to help regional harmonization of policies.
The workshop recommended the introduction of a harmonized vehicle labelling scheme for the sub-region, enhanced sensitization of consumers on benefits of cleaner, more fuel efficient vehicles and introduction of fiscal incentives to promote import of more fuel efficient vehicles. The workshop also recommended the need for mandatory vehicle maintenance programs including training of mechanics, introduction of cleaner fuels, and introduction of sustainable public transport including non-motorized transport. Countries that have not undertaken baseline studies were encouraged to carry them out. The ECOWAS Commission and UN Environment were asked to support countries to undertake fuel economy studies and implement the workshop recommendations.
Download the presentations
Hyacinthe Nare (ICCT), Calculation of fuel consumption and CO2 emissions in Côte d'Ivoire: Methodology and Results
Jane Akumu (UNEP), Promoting Cleaner & More Fuel Efficient Vehicle in Africa