Fuel efficiency central to delivery of SDG7's energy objectives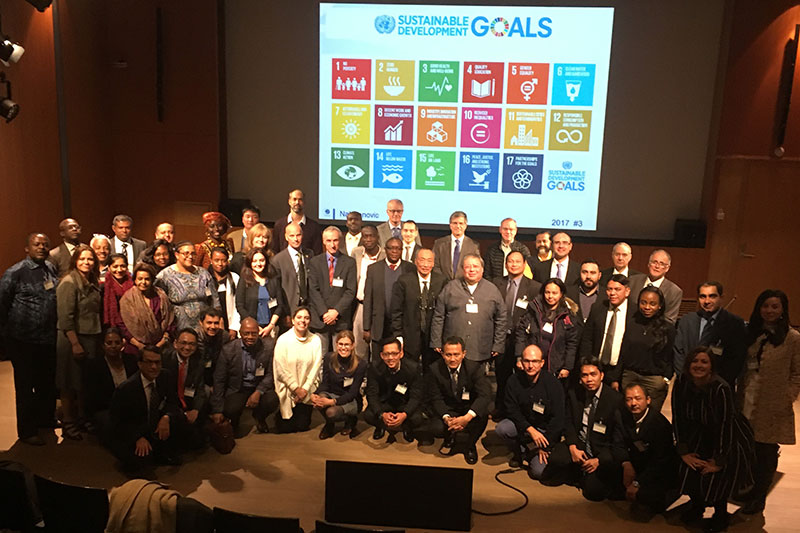 Sheila Watson, Executive Secretary of the Global Fuel Economy Initiative (GFEI), drew attention to the vital contribution of improved vehicle efficiency at two energy-focused Sustainable Development Goal (SDG) events in Norway.
The meetings, held from 16-20 October 2017, are part of formal preparations ahead of the UN's High Level Political Forum (HLPF) in July 2018, which will include a focus on the UN's 7th SDG to ensure access to 'affordable, reliable, sustainable and modern energy' for all.
GFEI's progress in supporting vehicle fuel economy policy change in developing countries were presented to leading experts and innovators in the field of sustainable and energy-efficient transport. The first meeting was hosted at the SINTEF research institute in Trondheim, organised by UN DESA (Department of Economic and Social Affairs) under the Energy Grant programme 'Powering the Future We Want'. The Global Fuel Economy Initiative was shortlisted for an Energy Grant in 2016. The second event was a formal preparation meeting for the SDG7 HLPF review, entitled 'Progress towards Sustainable Development Goal 7'. During the event, held in Oslo, Sheila Watson made clear the vital contribution of vehicle fuel economy to achieving the global goal target to double the global rate of improvement in energy efficiency. She also described the work of GFEI in offering capacity-building support to countries, and reported on global progress towards the goal of doubling this aspect of energy efficiency.
Sheila Watson said, "It was an honour to be invited to attend and speak at such important events in preparation for the High Level Forum. This is further recognition of GFEI's leading role in accelerating energy efficiency in road transport. GFEI is proud to continue contributing to global progress towards the SDG7 goal of doubling energy efficiency, and we are continuing to track country progress."