GFEI network meeting for Eastern Europe and Caucasus held in Tblisi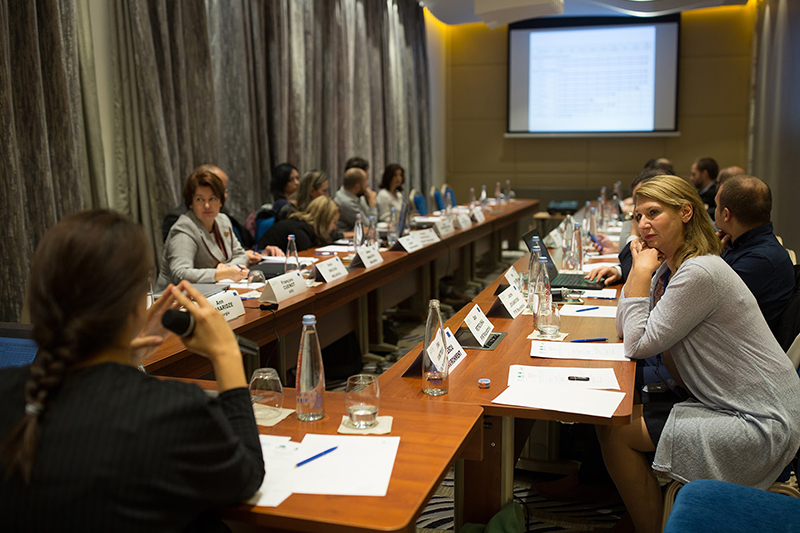 GFEI national partners from FYR Macedonia, Montenegro, Ukraine, Moldova and Georgia met in Tbilisi on 19-20 October 2017 as part of the IEA Energy Efficiency in Emerging Economies (E4) regional training week.
Partners were able to share findings of baseline studies of fuel economy trends since 2005, exchange technical insights about national fuel economy policy development, and discuss upcoming national policies and help guide future work both in terms of resources and programming. Partners appreciated the opportunity to meet together and learn from each other's experiences.
The partners shared the following updates:
In FYR Macedonia the national fuel economy working group is planning to change the way in which a vehicle's 'environmental fee' is calculated – from engine power to CO2. The language for this revision has already been developed. The Ministry of Finance is also keen to re-design the existing vehicle excise tax to a vehicle carbon tax, and the national project has developed a tool (Excel-based) for simulation of future revenues. Any revenues would be set aside for a scrapping scheme and investments in e-mobility.
Georgia is looking to introduce a fuel economy policy, and is exploring options. In 2016 the country established a state control system on fuel quality and introduced a change in vehicle taxation with older vehicles paying more. In addition, fuel taxes have doubled and a vehicle inspection system will be mandatory from 2018.
Montenegro is planning to announce a new auto fuel economy label and revisions in vehicle taxation (a new CO2-based 'Special Tax'). 80% of new vehicle registrations are diesel, new vehicle sales are falling and the fleet is getting older (on average vehicles are 10 years old). The proposed Fuel Economy Rulebook was published on 27th June 2017, along with a fuel economy guide. A new label will be designed by the end of October.
Ukraine presented the initial findings of its auto fuel economy data (from 2005, 2008, 2010, 2012, 2014, 2016) including marked dieselization of the fleet (50% of new registrations as of 2016). Numbers of electric vehicles are also starting to increase, and country is planning a new law to promote electric vehicles.