New study shows up to 40% potential fuel economy savings for small HDVs in India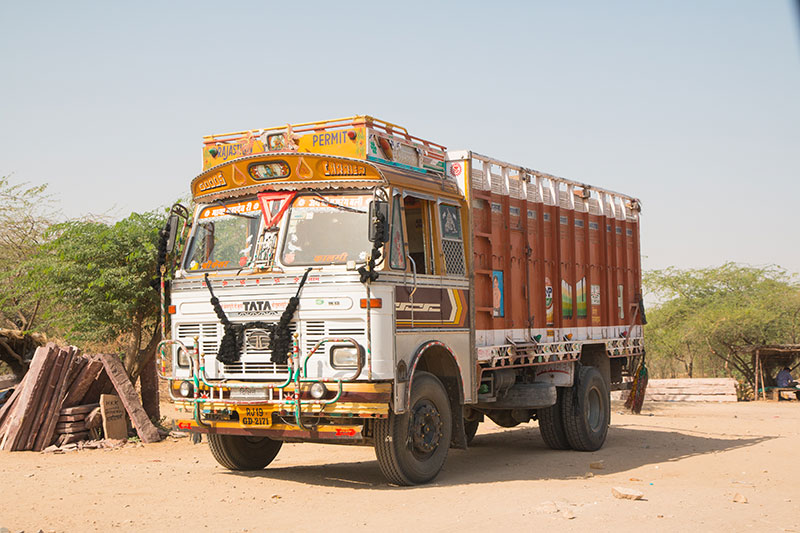 GFEI partner the International Council on Clean Transportation (ICCT) has released a new report showing potential savings from fuel economy standards in small trucks in India. The report estimates a comprehensive set of technological improvements could improve fuel consumption by 40% for trucks, and 36% for buses, for vehicles weighing less than 12 tonnes.
Improving vehicle fuel economy is a priority for India. The amount of diesel fuel used by heavy-duty vehicles (HDVs) in India has more than doubled since 2000. 90% of the 6.8% annual increase in energy use has been due to higher demand for oil for road transportation.
India has taken some steps to reduce emissions; since April 2017, all new HDVs have been required to meet the BS IV emissions standard, equivalent to the European EURO IV regulation. India has also announced plans to move straight to the BS VI emissions standard from April 2020.
In August 2017, India announced new fuel economy standards for HDVs, putting it alongside four other countries – the United States, Japan, China and Canada – that have such standards. In addition, the European Union has also been developing proposals for new HDV standards. India's policy requires fuel efficiency improvements for HDVs with a gross vehicle weight (GVW) of 12 tonnes or more. This is likely to result in considerable fuel savings, but by not covering from the smaller size (3.5 to 12 tonnes) HDV sector, it excludes around a third (34%) of HDV sales, and 40% of HDV fuel consumption in India (Figure 1). Of these, around half are trucks and half are buses – although this makes up a higher proportion of buses overall.
ICCT's analysis looks at potential fuel savings for these 3.5 to 12 tonne HDV vehicles in the timeframe from 2025 to 2030, based on existing and future technology packages for trucks and buses. It explores improvements to fuel economy from new engine and transmission technologies, including hybrid-electric drivetrains that recover energy from braking, as well as tyres, aerodynamics and weight reduction, such as using alternative materials (Figure 6).
The report looks at the cumulative fuel consumption savings that would be generated by incorporating seven different 'packages' of technology improvements across these five areas. The report estimates that the complete package of efficiency improvements would yield fuel consumption reductions of 40% for trucks, and 36% for buses. The majority of these savings are generated by improvements to the engine efficiency and transmission (Figure 10).
Read the ICCT Working Paper, 'Fuel efficiency technology potential of HDVs between 3.5 and 12 tonnes in India'