The Global Fuel Economy Initiative: Delivering Climate Action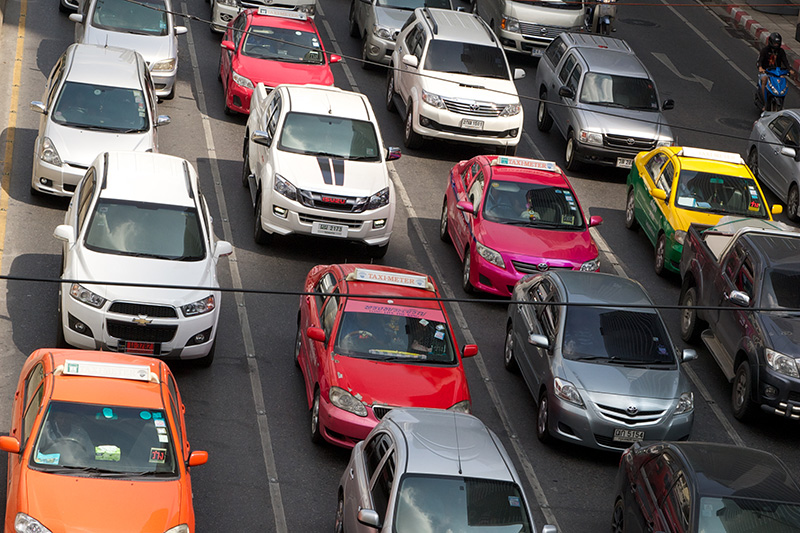 The Global Fuel Economy Initiative (GFEI) launched its latest summary report 'The Global Fuel Economy Initiative: Delivering Climate Action' at UC Davis' Global Climate Action Summit Affiliate Event in San Francisco.
For almost a decade, GFEI has been at the cutting edge of global action to cut carbon emissions – supporting countries to put in place policies to reduce harmful emissions from vehicles. This support initially focused on passenger vehicles, but now covers freight as well – encompassing the vast majority of vehicles on the road. GFEI partners are also at the forefront of supporting the transition to electric mobility, supporting 100 countries as they work to achieve fuel efficiency savings.
Three years on from the Paris Climate Agreement, which confirmed a global commitment to climate action, the world seems less united, and we have less time. The urgency of climate action is more pressing than ever; 2018 is on track to be one of the hottest years on record, and climate change is associated with an increase in frequency of extreme weather events. Left unchecked, rising temperatures could result in areas of the globe becoming uninhabitable in the coming years, with catastrophic flooding, sea level rises, storms and wildfires posing an increasing threat to life. It is clear that countries must do everything within their power to cut carbon emissions and change course from our current disastrous path.
Vehicle fuel economy is vital to reducing carbon emissions from transport. It also helps valuable resources go further, reducing waste and boosting productivity. At the global level, the transport sector was responsible for 23% of global energy-related greenhouse gas (GHG) emissions. Transport is the largest energy consuming sector in nearly half of countries around the world, and the second largest sector in most other countries.
The report summarises GFEI's work with around 70 countries globally to support them in developing policies for cleaner, more efficient, low-carbon vehicles. Successes include:
The Philippines has adopted a price-based progressive vehicle excise tax, lower taxes for electric and hybrid vehicles, and is developing a labelling scheme;
In Kenya, an age-based vehicle excise tax scheme that puts less tax on imported second-hand vehicles 3 years old or younger was adopted;
Montenegro has adopted a labelling scheme;
Thailand has adopted CO2 vehicle tax and labelling; and
Peru has increased tax for gasoline and diesel vehicles and reduced tax GFEI's '100 for 50by50' campaign, launched
The report was launched at a special event hosted by GFEI partner the Institute of Transportation Studies, University of California, Davis, as part of the Global Climate Action Summit. Lew Fulton introduced the report, as part of a panel discussion on international collaboration for tackling climate change focused on carbon emissions from transport.
Sheila Watson, Deputy Director of the FIA Foundation, said: "I'm pleased that GFEI is releasing this report to coincide with the Global Climate Action Summit. It is clear that urgent action is needed. GFEI is making real progress with countries to introduce fuel economy measures to improve individual lives, national economies, and the global challenges of climate change."