South Africa includes fuel economy standards in Green Transport Strategy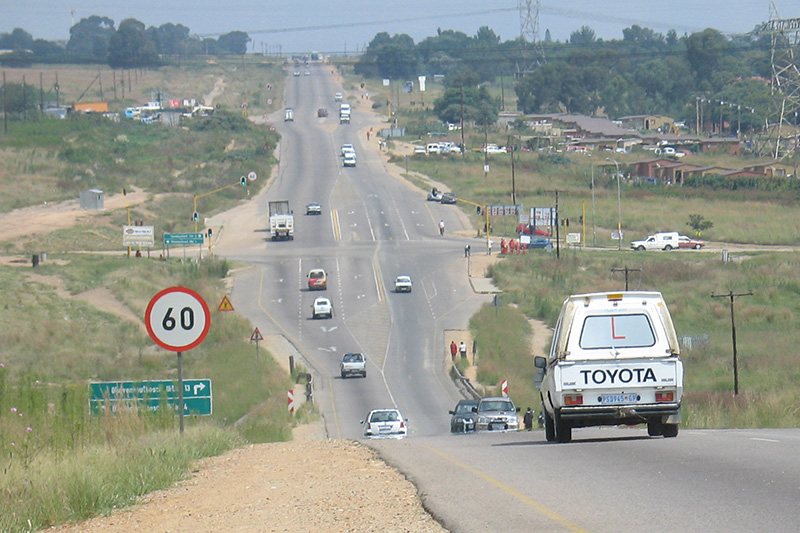 GFEI partner the ICCT have been supporting South Africa to explore fuel economy policy options. This included a report in January 2018 that set out an assessment of potential savings from new fuel economy standards.
In October of 2018, the Department of Transport of South Africa received cabinet-level approval to move the Green Transport Strategy (GTS) forward. The GTS is South Africa's governmental guidance document that sheds light on pathways to decarbonize the country's transport sector. New vehicle fuel-efficiency standards, which are equivalent to CO2 emission standards, are one of the pillar programs that make up the GTS action plan.
ICCT's latest study provides insights into how potential standards scenarios could be implemented, what that would imply in terms of vehicle technology adoption, and the associated costs. Adopting new vehicle CO2 emission standards, or fuel-efficiency standards, would result in large economic benefits for consumers and the economy in general, as it would reduce the need to import significant amounts of refined petroleum products.
According to 2017 data from the South African Petroleum Industry Association, South Africa imported 1.9 billion litres of petrol. This study shows that annual fuel savings from fuel-efficiency standards reached 0.8–1.3 billion litres by 2030 and 2.5–4.1 billion litres by 2050. This means that by adopting the standards, the amount of fuel saved by passenger car drivers in 2030 could be more than half of today's imports and doubled by 2050. That would free large monetary resources from international transactions that could be injected into the national economy. The savings under the 95 g CO2/km target translate to more than R 20 billion by 2030 and nearly R 80 billion by 2050, compared to business-as-usual (BAU). The fuel savings also correspond to a 12% reduction in annual CO2 emissions by 2030, compared to BAU.