Projecting international Plug-In Electric Vehicle adoption: Is the recent past a Prologue for the future?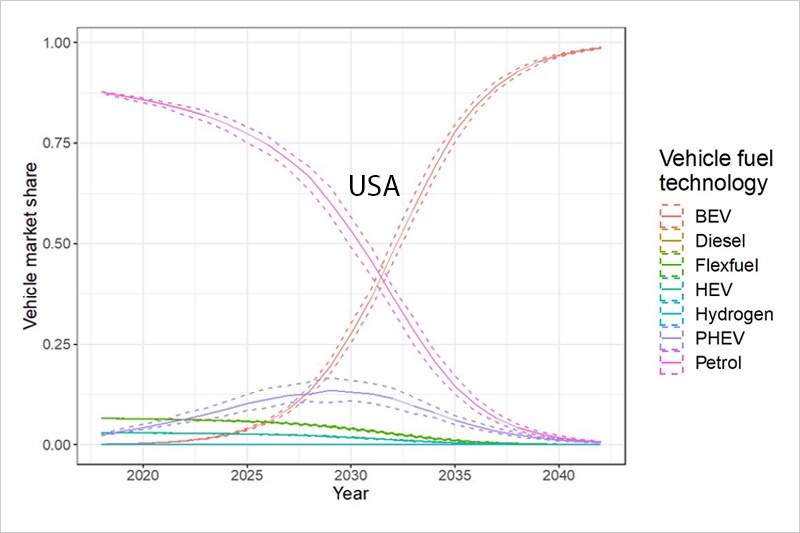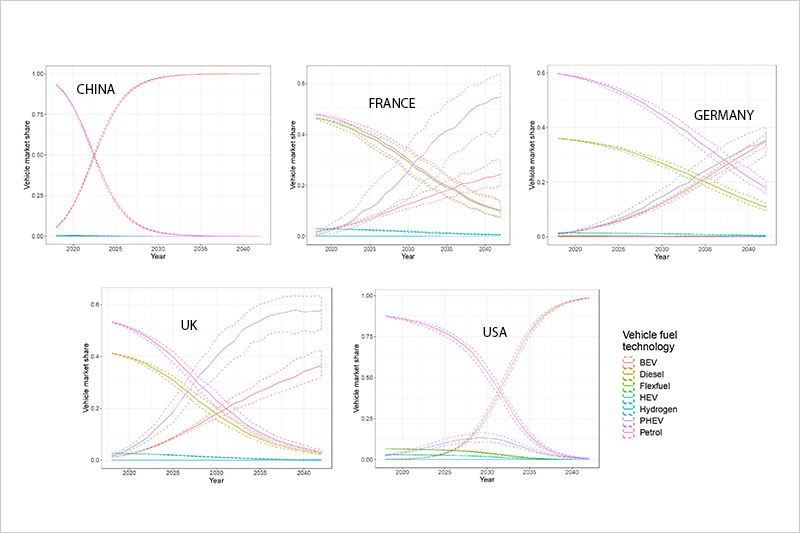 Projections of vehicle adoption by technology in five major international markets with baseline assumptions (decreasing PEV prices, available PEV models, changes in attitudes).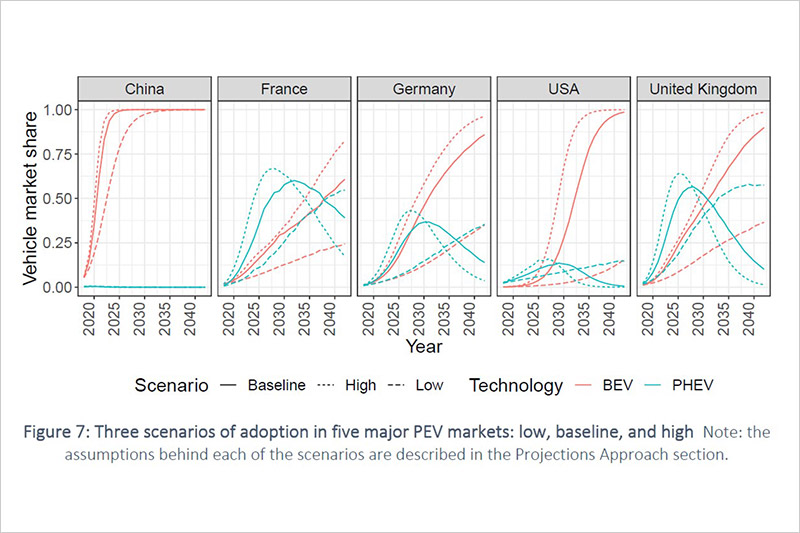 Three scenarios of adoption in five major PEV markets: low, baseline, and high.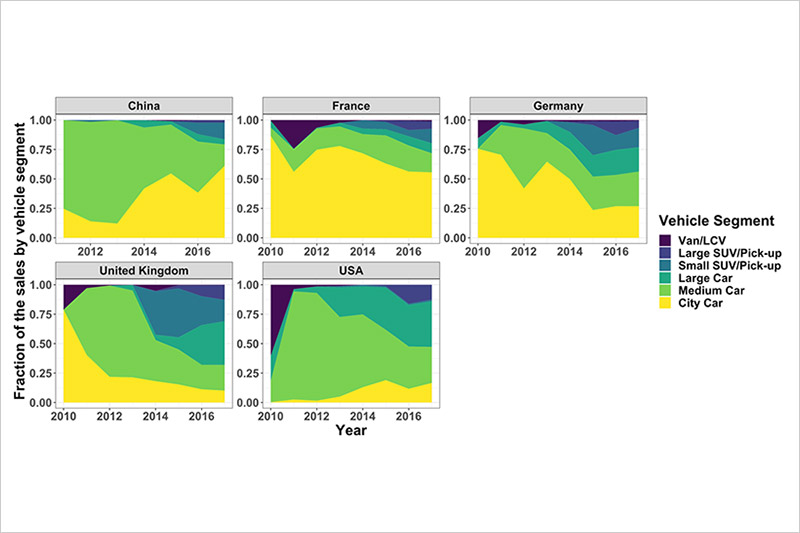 Market share evolution in five major markets of electric vehicle segmentation from 2010 through 2017.
GFEI's Working Paper 21 explores the trends in electric vehicle sales and examines what insights the trends in sales from 2010 to 2017 give for the future. This is based on a 'choice model' for five major vehicle markets worldwide: the United States, China, Germany, France, and the United Kingdom, which is based on sales, given the range of vehicle makes and models available.
The paper finds that assuming ongoing reductions in battery (and thus vehicle) costs, increases in numbers of available PEV models, and an ongoing trend of increasing interest and "positive impression" of the buying public toward EVs into the future, there appears to be a good chance that EV market shares will reach 100 million or more by 2030.
Based on the trends to 2017, the 'baseline scenario' shows China was likely to a 100% share of battery electric vehicles by around 2025, whereas France was only on course to reach 50% by 2040; Germany would reach 50% by 2030 and 80% by 2040; the US would reach 50% by 2032 but close to 100% by 2040. The UK could achieve 50% by 2030 and 85% by 2040. France, Germany and the United Kingdom also have significant sales of plug-in hybrid electric vehicles, which are projected to increase until around 2030 and then begin to fall. Cumulatively this would give France approximately 90% sales of EVs by 2030, Germany 75% and the UK 95%.

While this analysis gives new insights, it currently doesn't include supply side (producer behaviour) and focuses entirely on consumer demand. It gives an indication of possible trajectories of sales, which can inform future policy action to accelerate this transition further.