GFEI supporting the transition to electric 2&3 wheelers in East Africa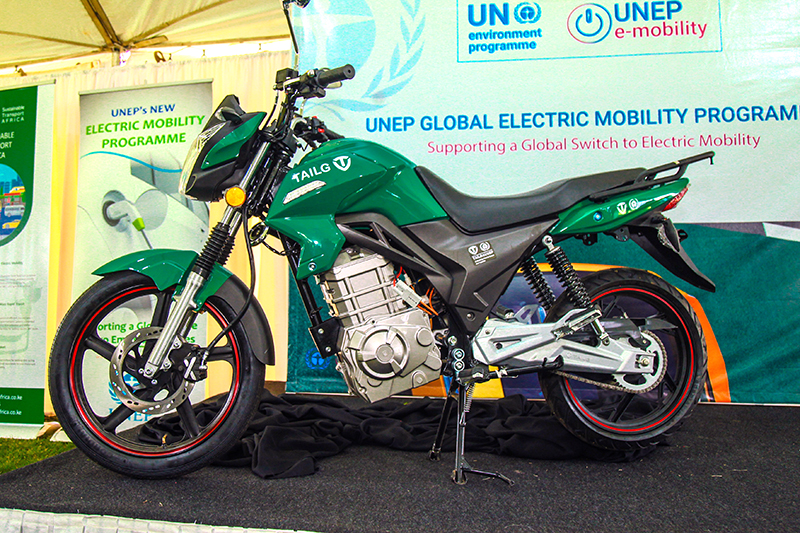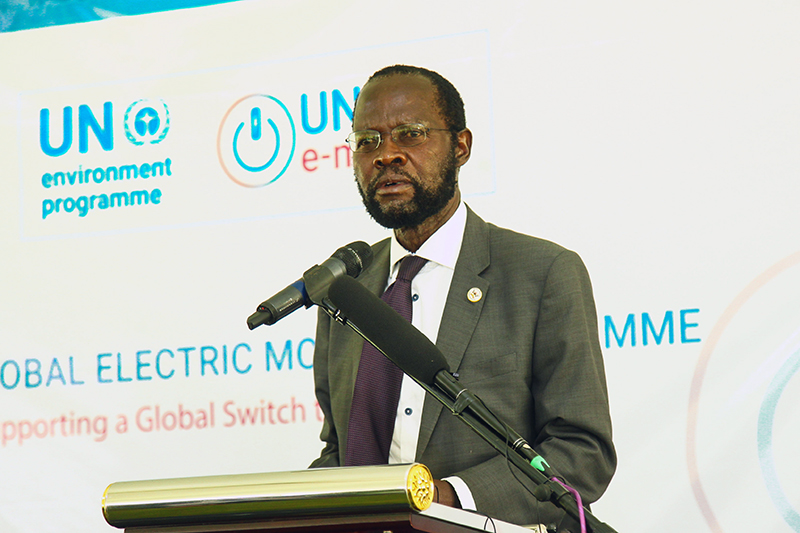 H.E. Hon. (Prof) Peter Anyang' Nyong'o, EGH - Governor Kisumu County Government.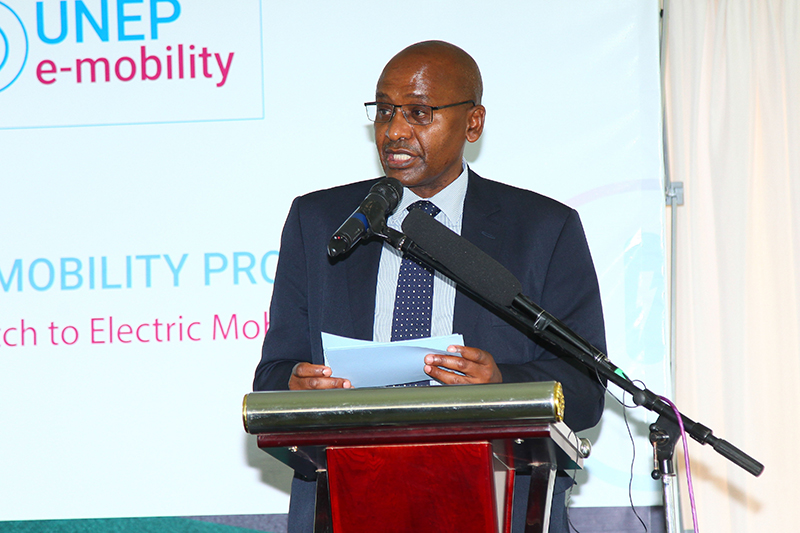 Mr. Solomon Kitungu, CBS, Principal Secretary for State Department for Transport - Ministry of Transport, Infrastructure, Housing, Urban Development and Public Works.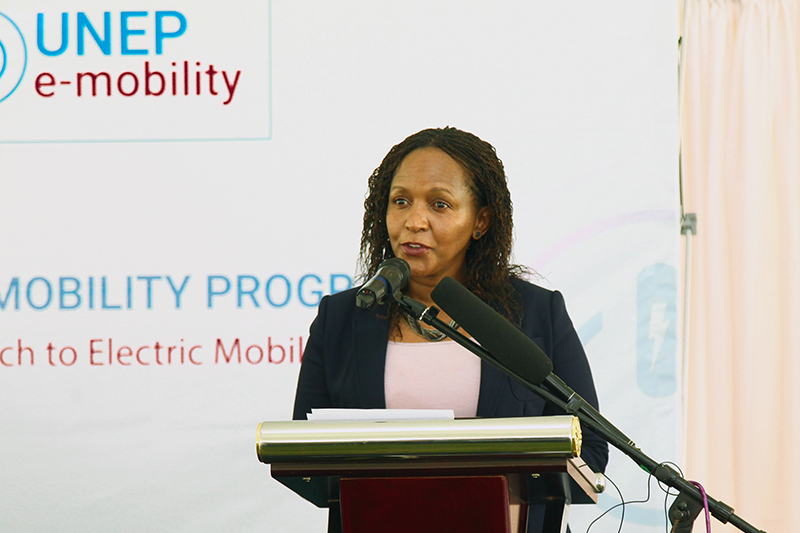 Ms. Joyce Msuya - Deputy Executive Director, UN Environment Programme (UNEP).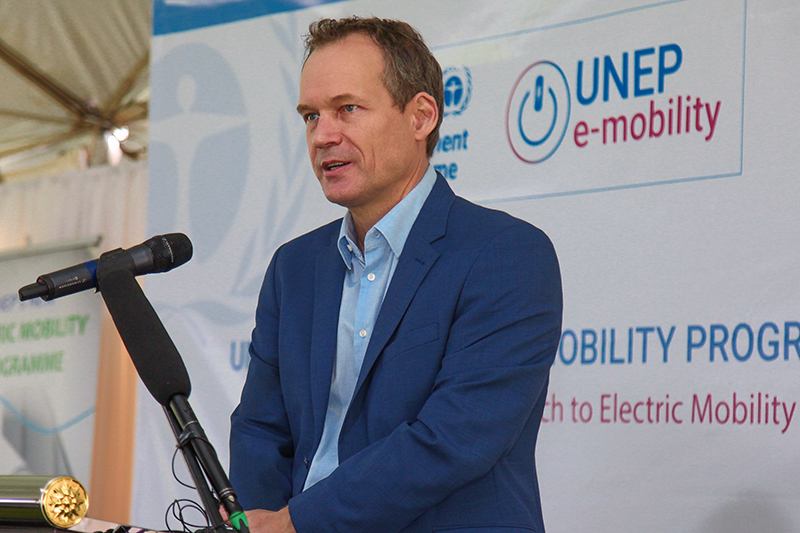 Mr. Rob de Jong – Head of Sustainable Mobility at the UN Environment Programme (UNEP).
Tackling climate change requires urgent action to reduce emissions globally. As countries prepare for COP26 in Glasgow in November, it is vital that they are focusing on the full range of ways to cut emissions from transport.
One part of the solution for many countries is to replace existing motorbikes with electric two and three wheelers. These can also have multiple additional benefits, including reducing air pollution, improving energy security and creating green jobs. GFEI has set a target of cutting CO2 emissions from motorcycles and three-wheelers by 80% by 2035 and 95% by 2050.
On 2nd March 2021 GFEI partner the UN Environment Programme (UNEP) launched a new pilot project in collaboration to evaluate various aspects of electric motorcycle operations to help policymakers develop appropriate approaches. The launch was attended by leading officials, including the UK's Climate Champion Nigel Topping, as well as representation from academia, press, civil society and small and medium enterprises.
UNEP is working closely with governments in Kenya, Uganda, Rwanda, and Ethiopia to develop comprehensive policy frameworks and recommendations to spearhead the transition and adoption of electric mobility within the region. The Kenyan government has already committed to implement fiscal incentives for electric vehicles to help meet the government's target of 5% of all newly registered vehicles to be electric by 2025.
The number of motorbikes has grown rapidly in East Africa for the past decade, and significantly exceeds the number of newly registered cars in many countries. In Kenya, more than 190,000 new motorcycles and three-wheeled vehicles were registered in 2017, compared to approximately 66,000 cars. In Uganda, annual imports of motorcycles sharply increased from the period 2011-12 with annual imports increasing sharply to 102,525 in 2014 before declining to 63,290 in 2015. In Tanzania, motorcycles grew from 84,000 annual registrations in 2009 to as high as 175,000 in 2014 and declining to 115,000 in 2018.
With a lack of effective public transport options in many cities, the informal transport sector within the region has grown exponentially. Although motorcycles or "boda-boda" as they are often called in East Africa, are a more accessible mode of transportation for the majority, they are often old, poor quality, and extremely polluting. They are also associated with high cases of road traffic injuries, as well as being extremely inefficient and noisy.
UNEP is supporting more than 60 low-and-middle income countries to transition to electric mobility. The eMob project supports the introduction of electric buses, taxi fleets, charging infrastructure and electric two & three wheelers. UNEP has calculated that a global shift to electric motorcycles could prevent 11 billion tons of carbon-dioxide emissions, more than the annual energy-related emissions in the United States of America and save motorcycle owners a combined US $350 billion by 2050. Scaling up the transition towards electric mobility will require investments in battery charging infrastructure and clean energy generation. Demand for motorcycles within the region remains high, particularly in rural areas.