ASEAN countries begin process of implementing Fuel Economy roadmap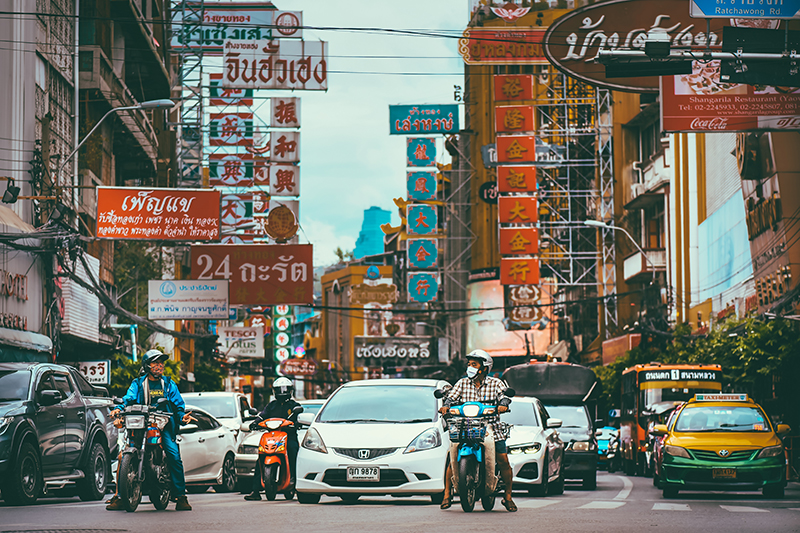 Officials from across the South-East Asian region joined together for an online workshop on 27th January 2021 to discuss steps to improve vehicle efficiency. Participants included representatives from the ASEAN Secretariat and all ten ASEAN Member States, namely, Brunei Darussalam, Cambodia, Indonesia, Lao PDR, Malaysia, Myanmar, Philippines, Singapore, Thailand, and Vietnam. The event was organised by GFEI partner the International Transport Forum (ITF) in conjunction with the UN Environment Programme.
Travel demand in ASEAN Member States is projected to increase significantly in the coming years with growing levels of income and vehicle ownership. The growing use of vehicles will lead to higher levels of road traffic fatalities, congestion, energy consumption, local air pollution, and carbon dioxide emissions (CO2) if sustainable transport measures are not implemented. One of the most effective ways to reduce transport CO2 emissions is to improve fuel efficiency through the implementation of fuel economy standards.
Following the adoption of the ASEAN Fuel Economy Roadmap for Transport Sector 2018-2025: with Focus on Light-Duty Vehicles ("Roadmap") in 2018, the International Transport Forum (ITF) has included the implementation of the Roadmap as one of the initiatives established under the ITF-ASEAN Transport Research Proposal created in 2019. This specific initiative is a joint collaboration between the ASEAN Secretariat, Global Fuel Economy Initiative (GFEI) and the ITF, with funding from the FIA Foundation. As partners of the GFEI, the ITF is working together with the United Nations Environment Programme (UNEP) in this initiative, where UNEP will contribute knowledge and expertise based on their experience in developing fuel economy policies and light-duty vehicle fuel economy baselines in Southeast Asia.
The ultimate objective of this initiative is to support the recommended actions identified in the Roadmap, which have been categorised under six aspirational goals as shown below.
Goal 1: Average fuel consumption per 100 km of new light-duty vehicles sold in ASEAN is reduced by 26 percent between 2015 and 2025.
Goal 2: Common indicators and methodologies as well as baseline data for fuel economy are defined.
Goal 3: Regional cooperation, national action, and fuel economy policy leadership are established.
Goal 4: Fuel economy label information is regionally aligned.
Goal 5: Introduction or enhancement of fuel consumption- or CO2 emission-based fiscal policies.
Goal 6: Adoption of national fuel consumption standards for LDVs in all markets, striving towards a regional standard in the long term.
Through this initiative, the ITF, together with UNEP will help ASEAN Member States improve the fuel efficiency of their vehicle markets to facilitate the achievement of global, regional and national goals for sustainable transport. In addition to capacity building and training, workshops will also be organised to facilitate the sharing of best practice knowledge among stakeholders in different sectors, including public and private stakeholders within the region, between policymakers in ASEAN and other regions, and to strengthen regional co-operation.
The virtual meeting served as a project kick-off meeting to define the scope of the project and sought to understand the range of existing policies and regulatory frameworks in ASEAN Member States, focusing on the definition of a process that facilitates the identification of procedures, indicators, methodologies, and stakeholders for measuring and analysing fuel economy. Outputs from this meeting will guide the design of a survey on fuel economy policies in ASEAN Member States, which will contribute to the development of a fuel economy policies and technical information database. Insights collected also provided valuable inputs for stakeholders who are actively involved in the clean mobility transition.