UNEP continues to raise issue of used vehicles flows to developing countries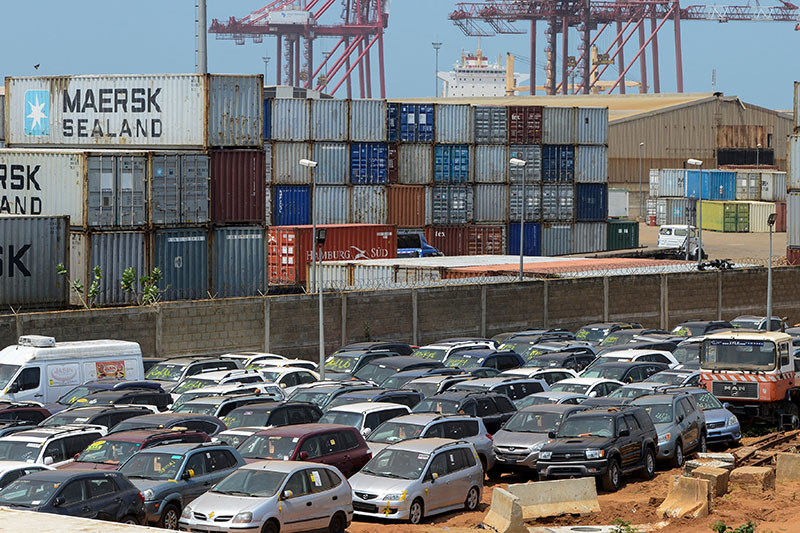 GFEI partner the United Nations Environment Programme (UNEP) continues to influence vehicle policy in developing countries, recently drawing attention to the need to manage global flows of used vehicles.
On 7th June UNEP co-hosted a webinar with the World Bank on Taking on Transport Emissions: Motorization Management and the Trade of Used Vehicles. The online meeting, which was part of the Transport Decarbonization Investment series included presentations from senior UNEP and World Bank staff, as well as the Dutch Minister for the Environment and representatives from a number of other organisations.
UNEP Executive Director Inger Andersen spoke about the importance of dealing with the trade in used vehicles and increasing motorization as part of efforts to tackle three planetary crises that are interlinked; the climate crisis, the biodiversity and nature crisis, and the pollution and waste crisis. She highlighted UNEP's used vehicle programme, funded by the FIA Foundation, UNRSF and Sweden, which has been developing recommendations around regional alignment in regulatory approaches to used vehicles but also supporting countries to ensure that these are implemented. The trade is used vehicles has significant impacts on carbon emissions, waste management, air pollution and road safety. While the initial focus has been on light duty vehicles, she announced that UNEP plan to release a new report later in the year on trade in heavy duty used vehicles. She highlighted the example of ECOWAS which have committed to banning the import of vehicles older than EURO 4 standard. There are also discussions with East African Community to introduce a similar commitment.

Stientje van Veldhoven, Minister for the Environment, Netherlands highlighted the importance of focusing on both the policies of exporting and importing countries and ensure that they are coherent, covering export standards, inspection and maintenance, and vehicle end of life. She suggested that a valid roadworthiness certificate should be required for any vehicle exports, and highlighted the potential for extended producer responsibility for car makers to apply globally.
Mari Pangestu, Managing Director, Development Policy and Partnerships, World Bank highlighted the importance of these issues, which are a vital part of decarbonizing the global vehicle fleet. "There is an urgent need to improve the governance of and availability of information about how motor vehicles are managed throughout their lives in developing countries. If we don't take this on, we likely won't be able to solve the issue of transport emissions."
Rob de Jong, head of UNEP's sustainable mobility unit said "If we bring together exporters and importers, we can fix this issue" of used vehicles. He highlighted new work with the African Union to try to develop a harmonized approach for the whole of Africa, as well as the need to expand the focus to include Latin America and Asia. The meeting also explored different options for motorization management, including policy processes, market mechanisms, standards and targets and analytics. Managing vehicle imports is often a key recommendation of GFEI country support, and increasingly the focus has widened to working at a regional and global level to take a comprehensive approach.