Asia Pacific online forum focuses on fuel economy policies including labelling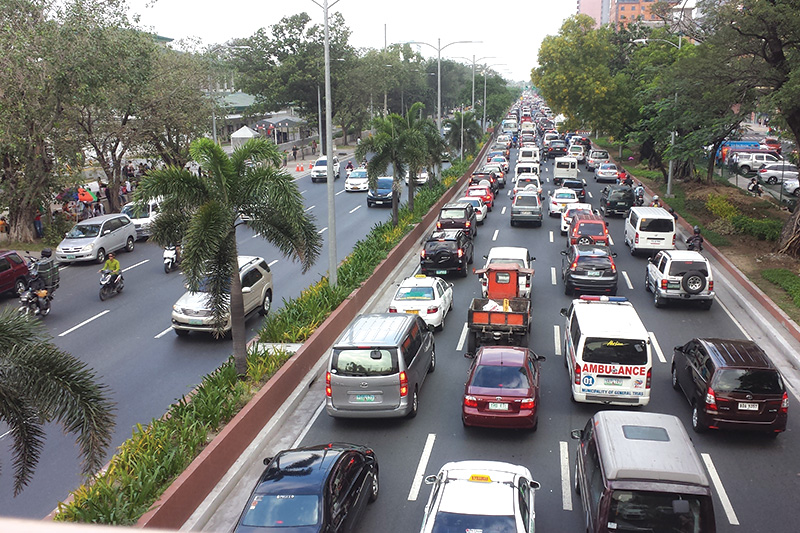 A recent webinar organised by Clean Air Asia and the UN Environment Programme (UNEP) helped support ambitious action fuel economy measures in the Asia Pacific region through a knowledge exchange on successful policies and initiatives. It was the second of a series of online events following the webinar on fuel economy baseline development held on March 30.
Policies that reduce greenhouse gas emissions and fuel consumption in the transport sector are crucial to decarbonization efforts. Zifei Yang, passenger vehicles lead at the International Council on Clean Transportation, explained that "vehicle labeling is one of the information measures that educate and encourage consumers to purchase more efficient vehicles by disclosing relevant information."
Labels target consumer concerns by providing technical information, and along with the attractiveness of vehicles, may be critical for the purchase decision for private car owners. Labeling programs also enable other policies that play a stronger role that improve the vehicle efficiency such as standards and regulations and other fiscal measures that encourage the purchase of low emitting vehicles through fuel and vehicle taxes.
Kathleen Dematera-Contreras, Sustainable Transport lead of Clean Air Asia described vehicle fuel economy labeling programs as "important steppingstones as we transition to low emission vehicles and electric mobility". For southeast Asian countries, the regional aspiration of fuel economy of new light duty vehicles (LDVs) sold is 5.3 Lge/100 km by 2025 – as set out in the ASEAN roadmap.
Experiences of other countries in implementing labelling programmes, including Malaysia, Vietnam, Thailand and New Zealand, were also shared:
Ms. Nur Farhana Helme of the Malaysia Automotive, Robotics, and IoT Institute (MARII) shared their voluntary energy efficient vehicle (EEV) labelling scheme in Malaysia. In their labelling scheme, manufacturers purchase the vehicle labels that are placed inside or outside of vehicles at the rear windscreen. Their vehicle labelling scheme aims to "raise public awareness on fuel economy to accelerate the uptake of low emission vehicles and create a sustainable society", says Hana. Under their scheme, manufacturers that apply for a label receive a certificate of approval and a trophy.
Vietnam started their fuel economy labeling scheme in 2014, which targeted passenger cars. Since then, they have expanded their labeling program to motorcycles and mopeds (2018) and soon, externally charged hybrid and pure electric vehicles (2022), according to Mr. Nguyen Dong Phong, Director of the National Motor Vehicle Emission Test Center, Vietnam Register.
In Thailand, the energy efficiency policies for vehicles started all the way back in 2012 when the basis of excise tax for cars shifted from engine capacity to CO2 emissions. Dr. Nuwong Chollacoop explains that their fuel economy label is linked to these excise tax schemes. Furthermore, just as in other countries, Thailand's fuel economy label features a QR code where consumers can find additional information on a website including the fuel economy and CO2 emissions of different vehicles and ranking of efficient cars. Thailand is also adopting its fuel economy labels to include electric vehicles where they use Watts/km instead of the usual fuel consumption.
Terry Collins shared the history of the New Zealand labeling scheme which started 15 years ago and features a color scheme and star ratings. Mr. Collins also shared how different energy efficiency policies are underpinned by their vehicle labeling scheme. Policies like the Clean Car Discount for example, give subsidies or rebates and impose fees or penalties depending on the CO2 emissions that a consumer purchases.
The Clean Car Standards policy requires car manufacturers to bring in New Zealand the right balance of high and low emitting vehicles. Manufacturers are penalized when their imports are above their targeted fleet average emissions. These systems "reward consumers for purchasing really efficient vehicles and create a push for manufacturers to meet vehicle standards", says Mr. Collins in his presentation. The success of implementing these policies heavily relies on their vehicle labeling scheme because they have the historical information of their vehicle fleet.
Clean Air Asia is a regional partner of the Global Fuel Economy Initiative (GFEI) in Asia. As part of their regional work at the ASEAN region, Clean Air Asia is planning webinars on energy efficiency policies such as fuel economy labeling and electric vehicle manufacturing in Southeast Asia.