EPA should work to quickly finalize multipollutant rule for light and medium-duty vehicles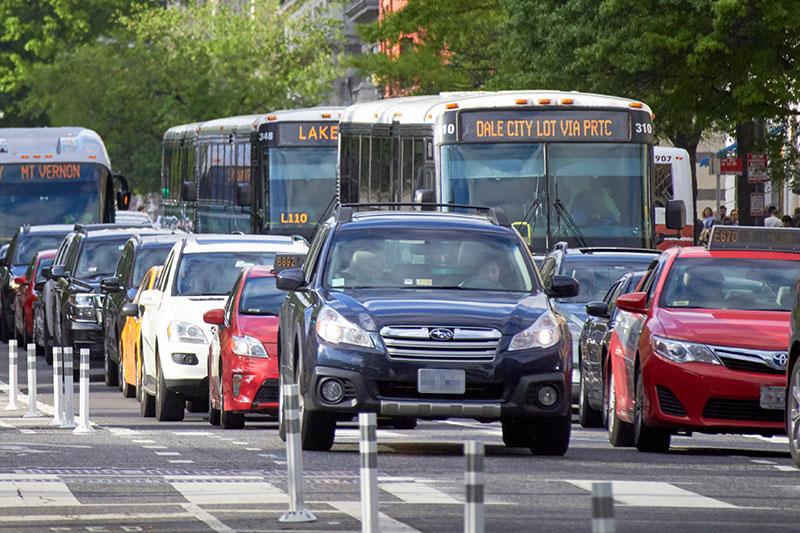 The U.S. Environmental Protection Agency's (EPA) Office of Transportation and Air Quality has issued a proposed rule to set new multipollutant standards for light and medium-duty vehicles sold from 2027-2032. The rule will dramatically reduce the climate impact and air pollution caused by new cars, SUVs, vans, light trucks, and medium-duty vehicles. In an important first, EPA is including medium-duty vans and trucks in the same rulemaking as cars, SUVs, and light trucks.
GFEI partner the International Council on Clean Transportation (ICCT) says the EPA's proposed rule would reduce greenhouse gas emissions from light-duty vehicles by 11-15% per year, an improvement over the annual reduction in the current standard of 8% for 2022-2026. The rule also locks in the growth in electric vehicle (EV) sales and billions of dollars of consumer savings expected from the 2022 Inflation Reduction Act (IRA) which offered consumers up to $7,500 to go electric. Indeed, ICCT estimate that it would result in a 54-63% light-duty sales share for EVs in 2030 and a 64-69% share in 2032, exceeding President Biden's goal of at least 50% sales by 2030 and sending a clear signal to automakers, charging companies, and utilities about the growing market.
EVs already deliver significant climate benefits compared to gasoline and diesel vehicles, even when considering the upstream manufacturing and electricity generation emissions. EPA's proposed rule puts the U.S. on track to catch up regions like the European Union (EU) and China which have been leading the global transition to EVs. The U.S. had only 7% light-duty EV sales in 2022 compared to the EU's 21% and China's 27%.
EPA's proposed rule also tightens limits on harmful emissions of particulate matter and nitrogen oxides for gasoline vehicles, in line with European limits. These measures will deliver real health benefits, reducing lung cancer, heart disease, and childhood asthma, especially in communities disproportionately exposed to pollution.
EPA's main greenhouse gas standard proposal, which would lead to 67% EV sales in 2032, would deliver significant climate benefits. However, EPA's more ambitious Alternative 1, which would lead to 69% EV sales in 2032, would do more to help the U.S. meet the climate goals set out in the Paris Climate Agreement. The EPA's plan to finalize the rule by March 2024 could also be expedited to lock in its important measures sooner.
In response to EPA's proposed rule, Drew Kodjak, Executive Director of the International Council on Clean Transportation, issued the following statement: "EPA's proposed multipollutant standard for light- and medium-duty vehicles is historic. For the first time, it puts the U.S. on a path to decarbonizing the light- and medium-duty vehicle sector. EPA should finalize and implement this rule quickly to send a resounding message about the accelerating transition to electric vehicles."
Sheila Watson, FIA Foundation Deputy Director, said "This very welcome proposal from the EPA is the culmination of many years of advocacy and evidence building, of which GFEI and its constituency members have all been part. Other governments would do well to heed this change and examine the contribution their road vehicle fleets make to the global climate crisis."