Fuel Efficiency: The Game Changer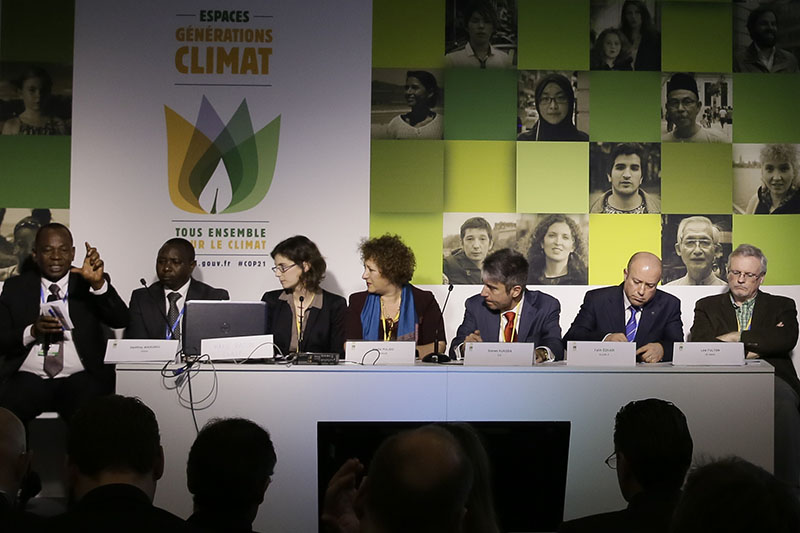 The Global Fuel Economy Initiative is the lead of the Sustainable Energy For All Transport accelerator. COP21 was a great focus for activities to really accelerate GFEI's work, and that has proved fruitful as 65 countries are now signed up.
GFEI was able to share its new analysis on the State of the World of Fuel Economy with the wider participants of COP21 in the 'Climate Generations' zone on Monday 7th December. Lew Fulton (ITS at UC Davis) and Geoffrey Wahungu (National Environment Management Authority of Kenya) highlighted how effective policy, based on evidence of the vehicle fleet, can improve a country's average vehicle fuel economy levels. They highlighted the range of policy options available to governments including standards, taxes and 'feebate' systems. Lew Fulton described the example of Sri Lanka which has provided tax incentives for hybrid vehicles and now has the highest proportion of such vehicles in the world. The Kenyan representative explained the process of assessing policy options for vehicle standards, including a range of fiscal and non-fiscal measures. As the majority of cars in Kenya are imported second-hand, the country has recently significantly tightened the laws on such imports, meaning that now only vehicles 3 years old or less will be allowed to be imported. This will have the effect of reducing average emissions of vehicles, by encouraging purchase of newer, more fuel efficient vehicles.