Fuel economy national workshop in Macedonia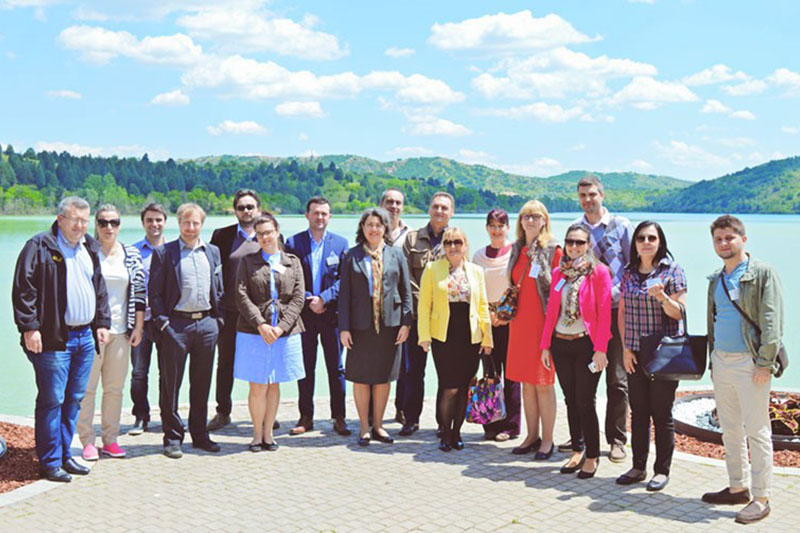 On 17th-19th May, the Global Fuel Economy Initiative held a three day national training event in the Former Yugoslav Republic of Macedonia. Fifteen participants from various national institutions and supporting organisations participated in the training, which was conducted by Alexander Koerner, an international expert from Germany, and UNEP regional co-ordinator, Elisa Dumitrescu.
The training covered a wide range of topics, such as: fuel economy and fuel consumption, fuel economy and climate change, CO2 emissions and pollution, and connections between fuel economy and fuel quality. Training sessions featured discussions about standards, registration fees, passenger fees, registration of important vehicles, and various soft measures (e.g. labelling, eco-driving campaigns). Participants also discussed ramifications for national stakeholders and the applicability of legal actions.
The event enabled participants and internal experts to help pave the way for the next steps to be taken in FYR Macedonia to provide better fuel economy. A summary of the relevant automotive fuel economy-related EU Directives has been drafted and REC Macedonia, the local GFEI implementing partner, is collaborating with the Ministry of Economy, which is responsible for EU approximation. The auto fuel economy baseline data collected and analysed to date with the Faculty of Mechanical Engineering includes data from 2005, 2008 and 2013. FYR Macedonia's vehicle stock of total registered vehicles has seen modest growth, with just over 350,000 vehicles total stock in 2013. The energy efficiency of the average vehicle improved over the years surveyed, from over 200 g CO2/km in 2005 to below 150 g CO2/km by 2013.
The next meeting of the national working group (comprised of the Ministry of Economy, Ministry of Environment and Physical Planning, Ministry of Transport and Communications, the Customs Administration, the State Statistical Office, the Ministry of Finance, the Ministry of Internal Affairs, the national association of auto importers, and other institutions) is planned for July.