Dieselgate: An opportunity for change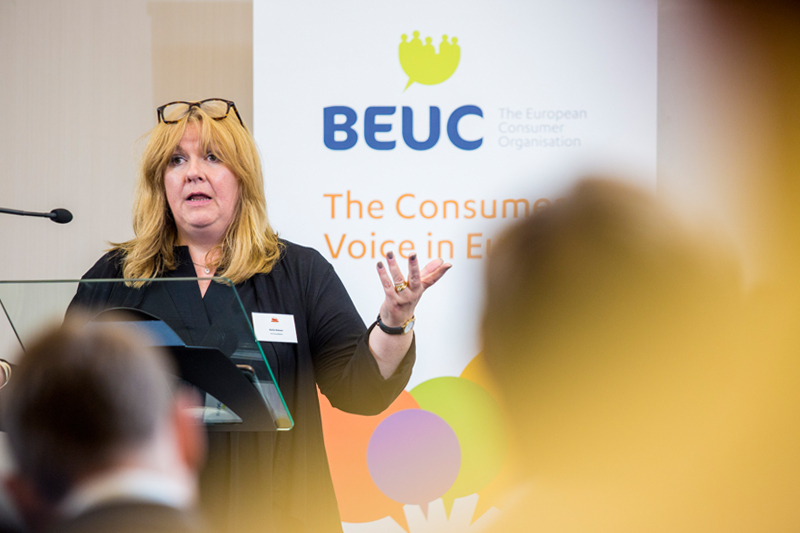 Sheila Watson, FIA Foundation Deputy Director (pictured above), presented in Brussels the case for improved consumer information about vehicle emissions to galvanise action to improve air quality and restore trust.
On September 28th Sheila Watson presented the FIA Foundation's response to the dieselgate vehicle emissions scandal at a conference organised by BEUC, The European Consumer Organisation, in Brussels. The Conference, entitled 'A Fitness Check on the Car Sector in Europe: Vehicles testing and emission scandal' brought together leading experts on vehicle emissions, consumer groups, European Commissioners and members of the European Parliament, to address the issues raised by the discovery of 'cheat devices' on VW vehicles, and the growing gap between laboratory tests and on-road emissions.
More than a year after the VW scandal was first exposed, there is growing evidence that many vehicles produce levels of emissions in real-world conditions that far exceed the levels reported in tests. Sheila Watson highlighted the more than 3 million people who die each year from illnesses related to poor air quality as evidence that emissions is not a victimless crime. A recent report by the World Health Organisation estimates that 92% of the world's population lives in places where air pollution levels exceed WHO limits, with vulnerable groups, such as the young or elderly particularly at risk to serious health impacts. She stated that there was a powerful business case for change, and an opportunity to use consumer power and transparency to galvanise action and regulatory vigilance.