APEC policy dialogue on fuel economy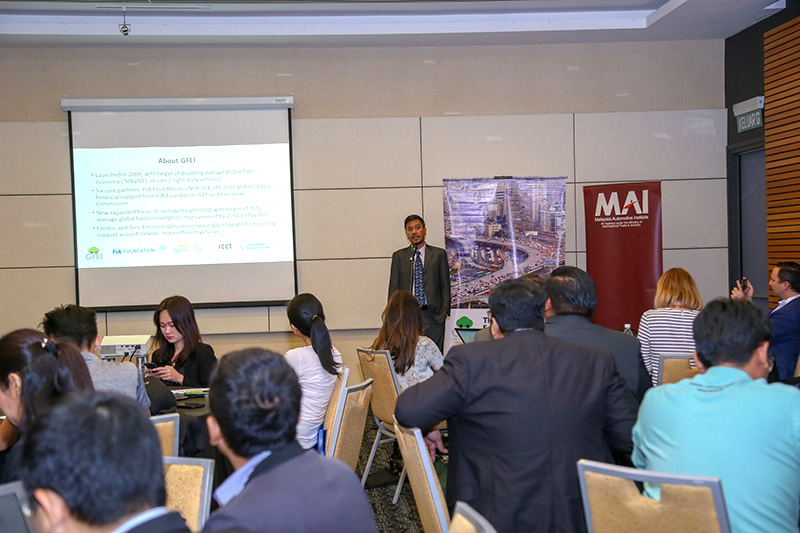 Bert Fabian of Global Fuel Economy Initiative (GFEI) partner UN Environment gave the keynote presentation at a gathering of fuel economy stakeholders from APEC member countries at the start of the Better Air Quality conference in Malaysia.
The meeting in Kuching in November 2018 brought together about 60 participants from APEC countries that are working on developing fuel economy policies. The event was sponsored by APEC through MTEC in Thailand, GIZ, GFEI regional partner Clean Air Asia, as well as UN Environment, who help coordinate and cooperate on activities on fuel economy in the region. The official title of the meeting was Regional Policy Dialogue on Fuel Economy in Asia & 2nd APEC Workshop on Policy Dialogue on Fuel Economy Platform.
The event was an opportunity for stakeholders from across the region to gather and share experiences and learning.
Dr Axel Friedrich provided a detailed overview of fuel economy trends. Other presentations were given by the Singapore Land Transport Authority on progress on the ASEAN fuel economy roadmap, KPBB on progress in Indonesia in developing policies for low carbon vehicles, as well as presentations on energy efficiency labelling in the Philippines, and fuel economy in Singapore, and a presentation by GIZ on cost-benefit analysis of fuel economy policy in Thailand and the Philippines. In addition, presentations about fuel economy policy progress were given by Bangladesh, Sri Lanka, Nepal, and Taiwan.
Also at the event, Malaysia announced that it would be adopting a new driving cycle to measure fuel economy.