GFEI contributes to new SDG7 target achievement document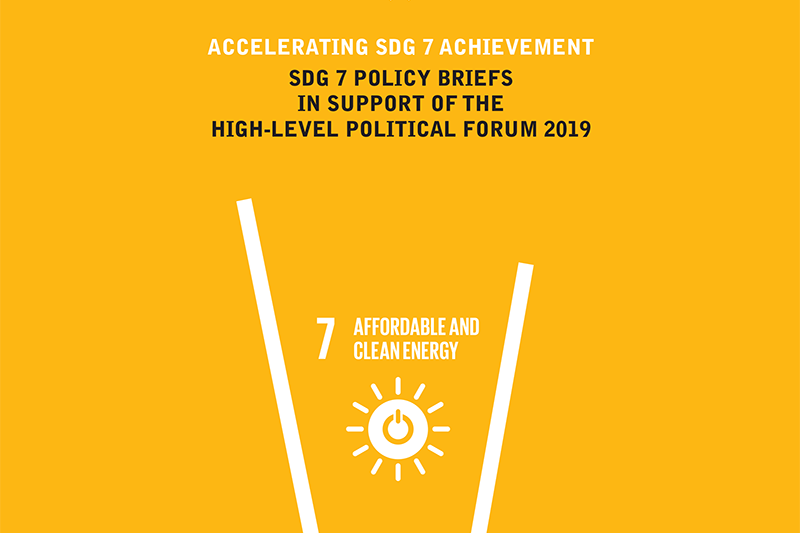 The Global Fuel Economy Initiative (GFEI) is proud to be a key contributor to a new United Nations policy brief compilation, Accelerating SDG 7 Achievement: SDG 7 Policy Briefs in Support of the High-level Political Forum 2019.
The report focuses on the links between SDG 7 (Ensure access to affordable, reliable, sustainable and modern energy for all) and the SDGs under review at the upcoming High-level Political Forum on Sustainable Development in July: SDG 4 on quality education, SDG 8 on decent work and economic growth, SDG 10 on reduced inequalities, SDG 13 on climate action, SDG 16 on peace, justice and strong institutions, and SDG 17 on partnerships.
GFEI's contribution to Part VI of the report, entitled 'Multi-Stakeholder Actions To Advance SDG7', highlights the effectiveness of the Initiative's work to produce detailed technical modelling, and analytical expertise, alongside capacity building support to help countries introduce policies to improve vehicle fuel economy. The combination of technical expertise across both the transport and energy sectors, with focussed, collaborative knowledge-sharing between in-country governmental and industry stakeholders has proven highly effective as a means to work towards more fuel efficient on-road vehicles.
GFEI has shown that progress is possible, but it requires continued focus, drawing on the latest technologies and evidence, as well as political will, to secure the huge benefits are available from improved vehicle fuel economy.