Thailand introducing new Eco-Sticker and CO2 based taxation scheme to promote fuel economy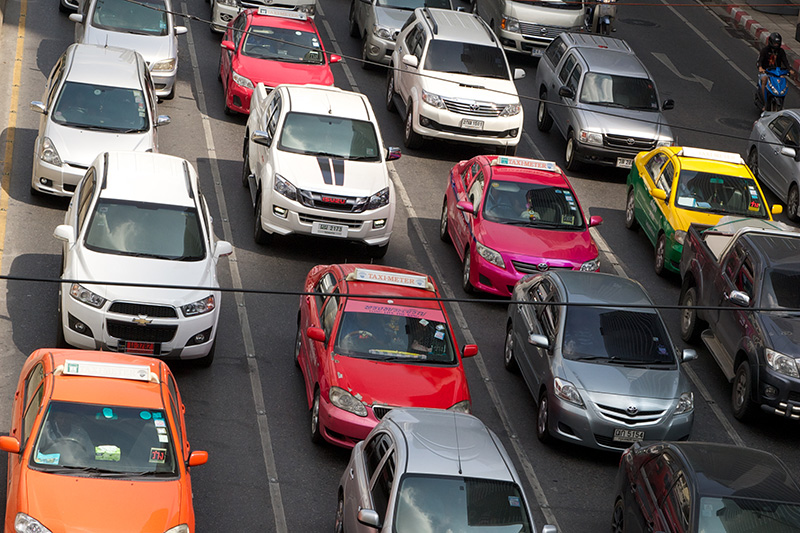 From 1 October 2015, Thailand will require all manufacturers and importers of light-duty vehicles to display an Eco-Sticker on windscreens to inform buyers of the emissions, safety, and fuel economy rating of new cars.
The Eco-Sticker will include CO2 ratings, fuel economy, and as well as vehicle emission standards. Other information on safety and vehicle manufacturer will also be provided. A sample of the Eco-Sticker is shown. A website (www.car.go.th) to compile all information on the Eco-Stickers and its implementation will be developed.
GFEI through UNEP and Clean Air Asia have supported the Thai government in developing policies on fuel economy. Various agencies like the Energy Policy and Planning Office and Department of Alternative Energy Development and Efficiency of the Ministry of Energy, the Office of Industrial Economics, the Board of Investments, the Excise Department, the Thai Automotive Institute and others have been involved in the development and implementation of these fuel economy policies. These policies are also complementary to the Eco Car Phase II program of the government to encourage vehicle manufacturers to produce more efficient cars in Thailand. As of 2014, Thailand is 12th in the world in terms of motor vehicle production, with about 40-50% sold domestically.
The CO2 ratings of new vehicles will be used as the basis for the new excise tax rates from 1 January 2016. The revised tax scheme is expected to encourage consumers to buy more efficient vehicles.