GFEI launches in Tanzania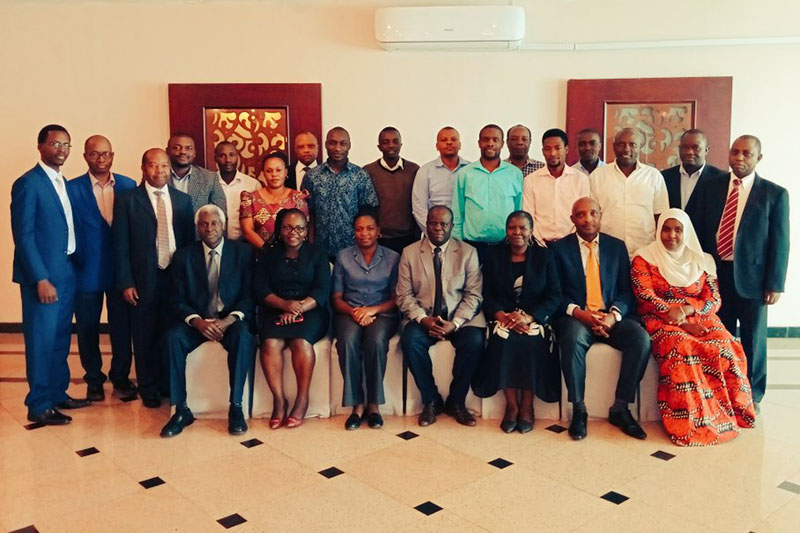 Tanzania hosted its first national stakeholder workshop on 19 July 2019, to launch a new GFEI project supporting cleaner and more fuel efficient vehicles in the country. It is one of about 20 projects funded by the European Commission to help facilitate automotive fuel efficiency policies in developing countries which are being led by GFEI partner UN Environment.
The objectives of the workshop were to kick off the automotive fuel economy baseline study and to establish a national working group which will supervise the baseline study and policy proposals development which are part of the project. Representatives from the Ministry of Energy, Ministry of Finance, government agencies responsible for energy, land transport, revenue, standards, the private sector and academia participated in the event.

In his official opening remarks, Dr. Richard Muyungi, Member of the Green Climate Fund Board, and Tanzania National Electric Company under Ministry of Energy, stated that the initiative was a timely intervention for Tanzania considering the relevance of transport in health, economic and climate sustainability. He also encouraged all stakeholders to contribute to the realization of realistic and practical policy proposals in the project.
Tanzania imposes extra importation taxes for vehicles above 8 years of age. An additional graduated excise tax is imposed on all vehicles based on their engine displacement. As part of the project this fiscal regime for vehicles will be evaluated for effectiveness. In addition, more policy proposals will be made based on the vehicle registration data analysis.
The workshop saw the formation of a national technical working group comprised of key institutions in government. The working group will be conducting the technical review of the baseline study as well as guiding the development of policy proposals for Tanzania. Moving forward, the Bureau of Industrial cooperation of the University of Dar es Salaam will carry out the data vehicle registration data analysis and make policy proposals to support fuel efficiency. These will then be validated in a stakeholder workshop towards the end of 2019.